South Baltic WebLab
To balance the water  and team - Blog
Sampling
16.11.11, 20:07 (comments: 0)
And here we are... It's still dark outside when we start to collect all the things needed for an expedition. I am the first in the lab this time and I have to make sure I don't forget anything, because if I do, it can cause arguments in our small group when we will be on the water!
It takes an hour to arrive to where a small boat is waiting for us. Usually there are only 4 or 5 of us going, but the jars containing the water samples are people sized so we are taking two cars to fit everything in.
It's quite cold this time – no wonder, it is November afterall. The water temperature is about 15 degrees celcius. Luckily the sun starts to shine around midday so we are enjoying the warmth, which is very unusual for this time of year.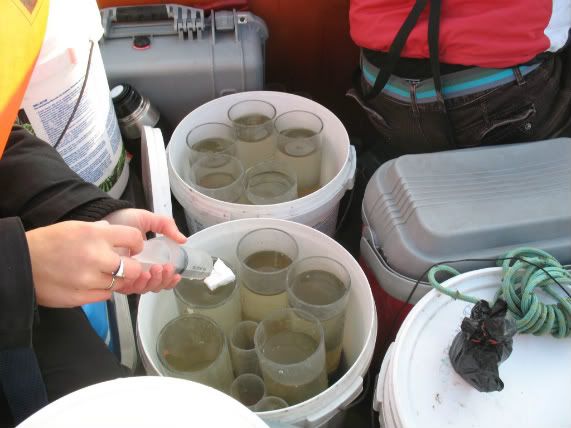 We have four places to visit and it usually takes about 6-8 hours. The duration of the trip really depends on the weather conditions, as we are not only collecting water column samples, but also samples of the sediments and the wind and waves could make sampling quite difficult.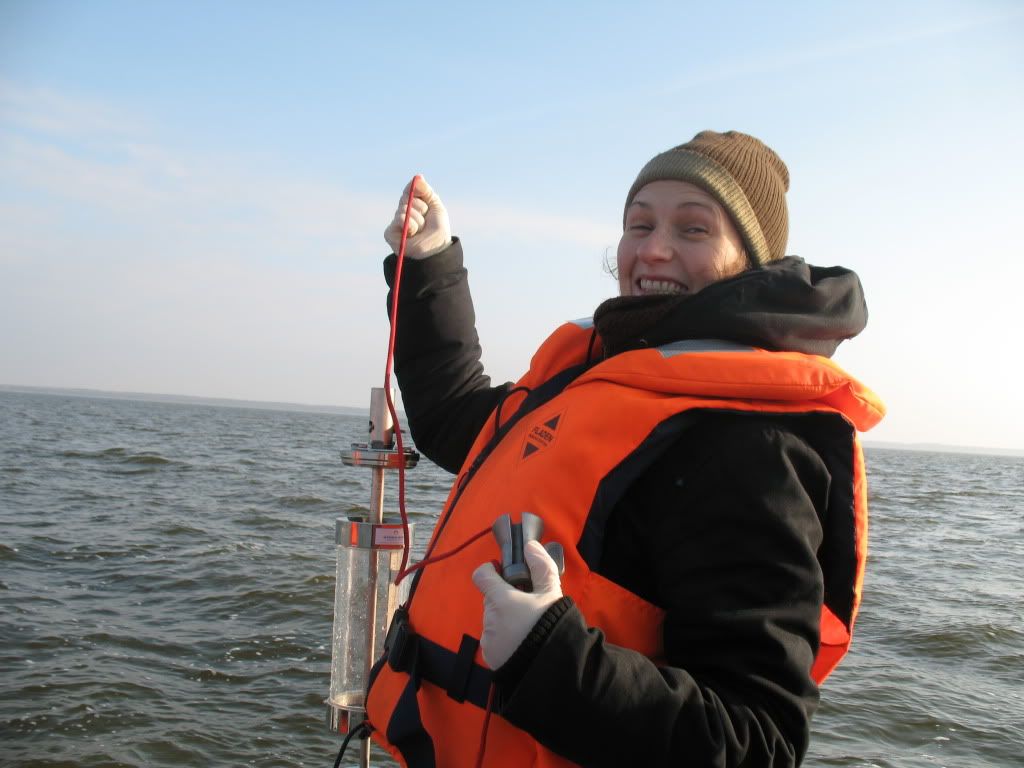 The work area is tight; the boat is really small so we do our best to try to fit in this space. The main things we need to do in brief: measure environmental conditions in the water using water-multimeter, collect water and sediment samples using a bathometer and core samplers and preserve some of the samples for analysis in the lab.
This time, it's almost dark when we finish our expedition and there is still a long list of things to do in the lab this evening…
Comments are being moderated. It might take up to a day before a comment is authorized.